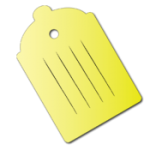 Metadatics is a powerful and advanced audio metadata editor. It supports batch editing of most common audio file types including MP3, M4A, AIFF, WAV, FLAC, APE, OGG, WMA, and more. Lookup metadata from online sources, rename files based on metadata, or manipulate metadata using one of the many built in functions. Metadatics provides all you need to edit metadata with ease and flexibility.
这工具找了我N久,因为在WIN那边很难把所有的MP3的IDE编辑成MAC这边识别成正确显示,通常都是乱码的居多,对于MP3的IDE编辑我还是要求比较严格,这个工具拟补了这个遗憾,非常好.不独享,分享给大家.
下载传送门: http://pan.baidu.com/s/1gdkmmQZ
软件版本1.4.3,压缩包除了软件外还带了一个解密app,自己看着办吧.
下面说说如何使用: